This Has Never Been Done Before… 
No Coding | No Tech | No Ads | No Setup
There is no doubt that AI is the hottest trend right now on the market… 
Every day there are dozens of AI apps launches… 
But what if… 
Instead of selling an AI app to your customer… 
You can sell them an AI business… 
Because this is exactly what we're going to do with AI Starter…
Check Out Our Congruent Funnel...
AI Starter Funnel Details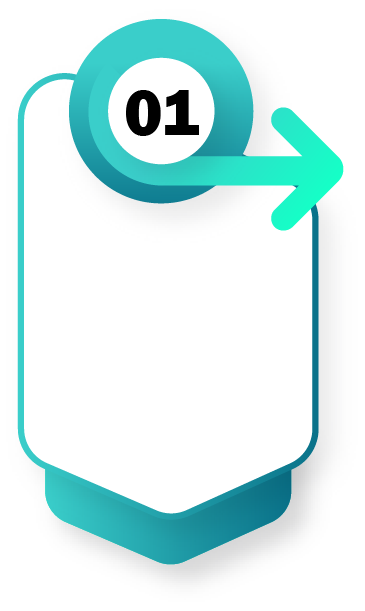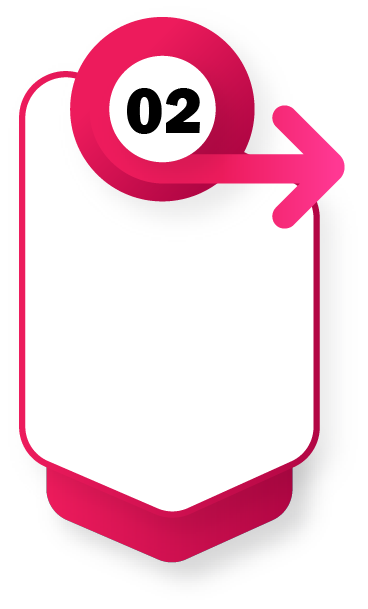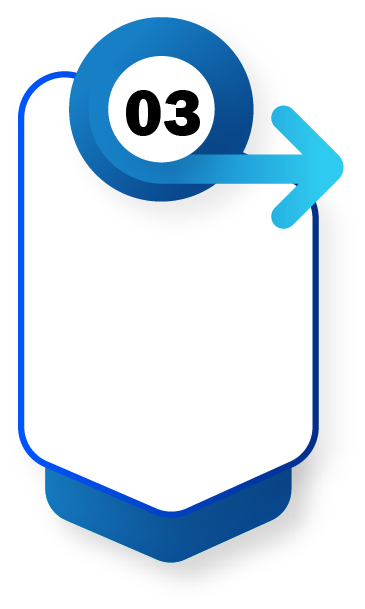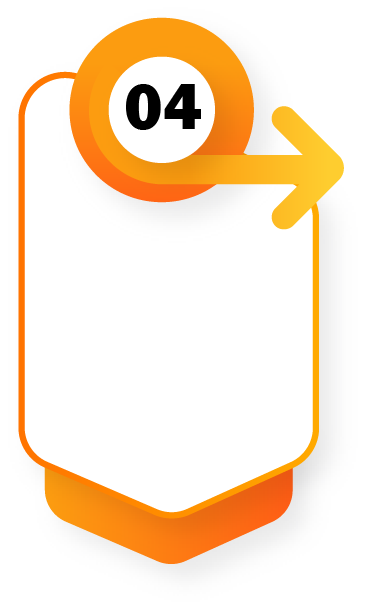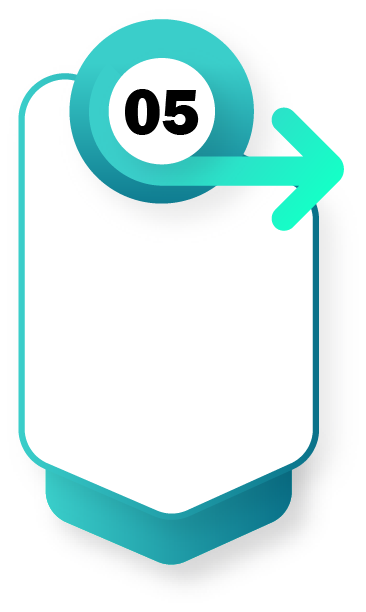 Front End
COMMISSION: 50%
​
 Unlimited
COMMISSION: 50%
​
Automation
COMMISSION: 50%
Feel Feel To Contact Us, We Are Here To Serve You…
Affiliate Terms & Conditions
Every effort has been made to accurately represent our product and it's potential. Any claims made of actual earnings or examples of actual results can be verified upon request. The testimonials and examples used are exceptional results, and don't apply to the average purchaser and are not intended to represent or guarantee that anyone will achieve the same or similar results. Each individual's success depends on his or her background, dedication, desire and motivation. As with any business endeavor, there is an inherent risk of loss of capital and there is no guarantee that you will earn any money.
​
***NOTICE*** This site is in no way endorsed by, related to, or in any other way affiliated with Google.com, YouTube.com or Facebook.com.
​
Terms & Conditions   Privacy Policy   Affiliate Disclaimer
2023 Copyright © AI STARTER All Rights Reserved
Promote And Win $3,000 In Prizes… 
World's First App That Lets Your Customer Deploy A Ready-To-Profit 
AI Apps In 30 Seconds Or Less…
Ready With Sales Materials And Traffic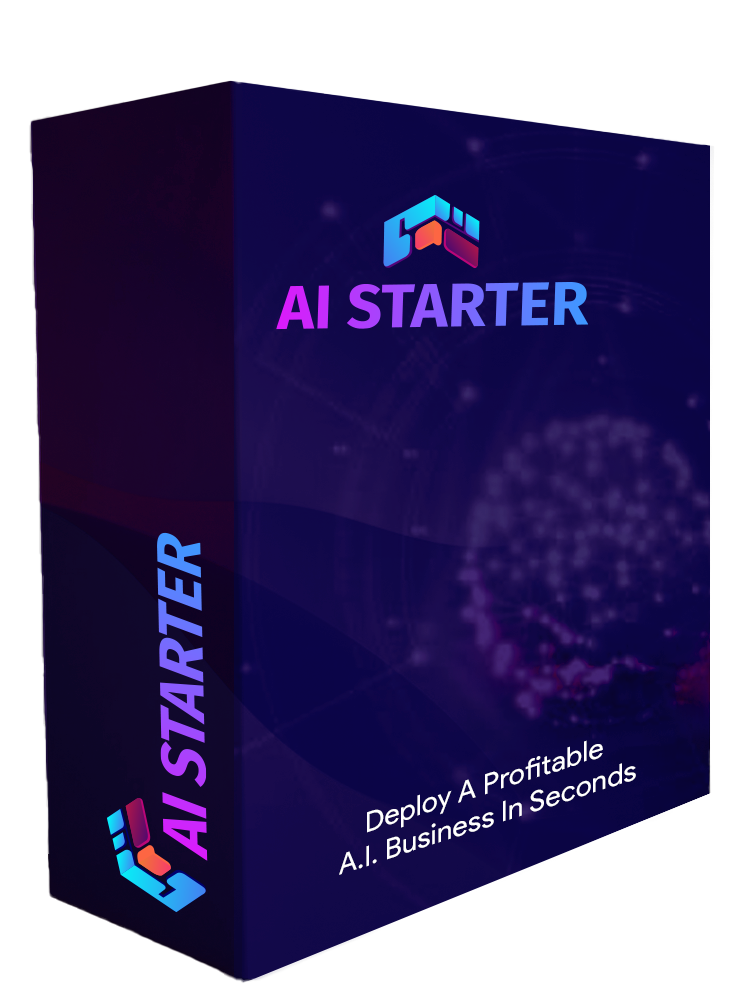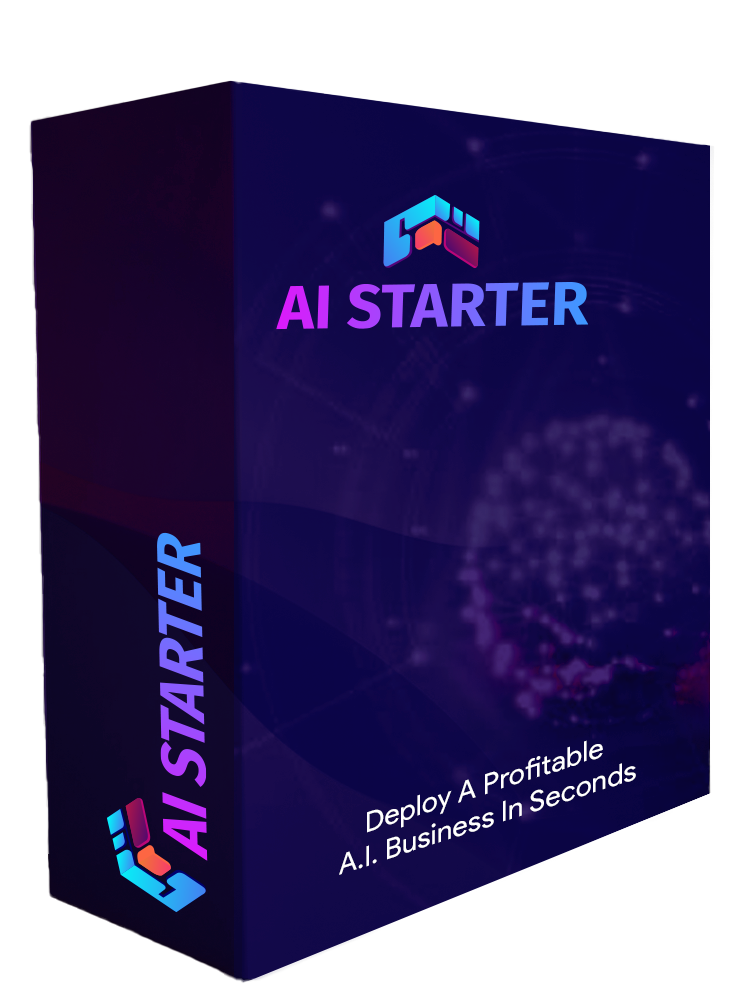 AI Starter Works In
3 Easy Steps
Click on any of the links to get instant access to AI Starter
Keep 100% of the profit from our sizzling hot apps 
Choose any app you like, and let us rebrand it for you in 20 seconds or less. 
(Complete with sales materials, emails, and traffic…)
But Not Just AI Apps… 
Your Customers Will Get EVERYTHING…
Watch AI Starter In Action…
(Make Up To $584 Per Customer)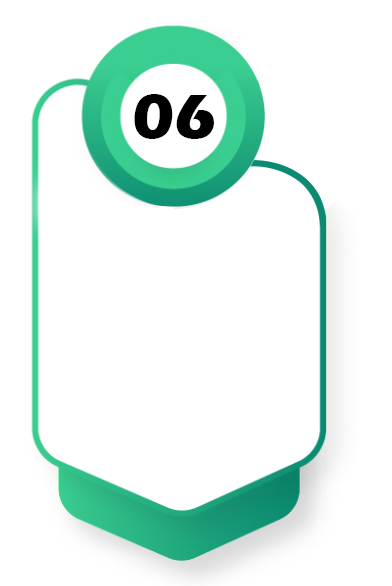 App Bundle
COMMISSION: 50%
Over $3,000 Massive JV Contest
All Contests Are Based On Total Revenue - Solo Only!
​
Opening Contest (72 hours)
Phase 1 - Opening Contest (30th of April @ 11am EST - 2nd May @ 11:59pm EST)
Closing Contest (48 hours)
Phase 2 - Closing Contest (3rd of May @ 11am EST - 4th of May @ 11:59pm EST)
We Love To Reciprocate For Our Valued Affiliate And JV Partners!
Proof Of Our HUGE RESULTS From Our Affiliate Promos…
Please carefully read the rules before joining this program. 
You agree that you are NOT allowed to use the following promotional methods if approved for this affiliate program. 
Doing so may result in you being terminated from the affiliate program and forfeiting any outstanding commissions.
Don't send Spam or using safe lists of any kind
Cash rebates, cash backs, gift cards or physical product incentives etc to people who buy through your affiliate link are not permitted.
Using negative words such as 'scam' in any promotional campaign is NOT allowed.
Don't misrepresent our product/offer
Affiliates cannot create social media pages with product name or brand name.
Anyone found using "brand name", "website name" or "product images" on their Facebook Fan-page or other social platforms to promote the product without permission will be banned immediately.
You cannot earn commissions on your own purchase.
Vendor reserves the right to terminate any affiliate if found to be breaking any rules and using black-hat marketing practices to drive sales or for any other reason.
Always adhere to these FTC guidelines when promoting our products and services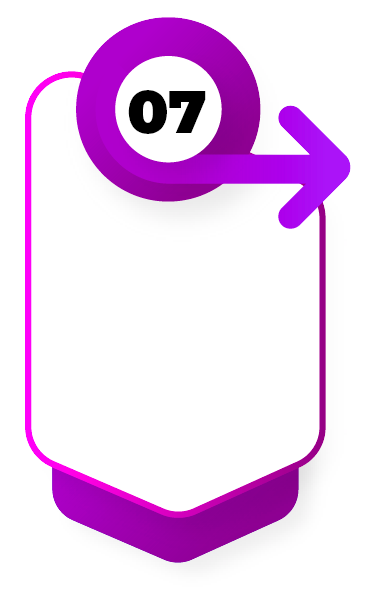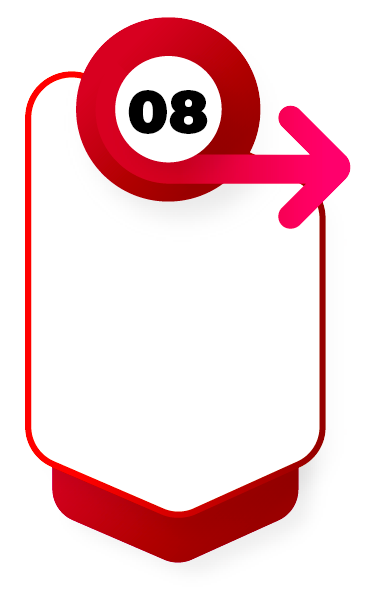 Income Multiplier
COMMISSION: 50%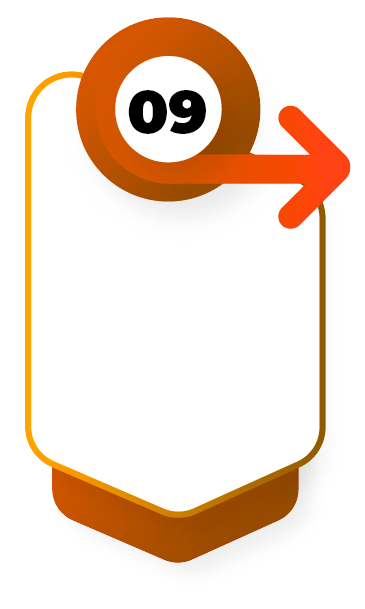 Sales funnel fully designed
Important: You need to earn equal to or more than the prize amount in commissions in order to qualify for the full prize amount. If you don't, then you'll be paid out the next leaderboard position amount.
Just selling an app is useless… 
Even if it was an AI app… 
​
Your customers won't be able to utilize it… 
That's why we include everything they may need… 
To start selling them profitably… 
​
​
That means they get: 
Everything they might need… we included…. 
And If That Wasn't Enough… 
We Included DFY Traffic
Your customers won't even struggle to get traffic… 
Because we included our DFY traffic feature to AI Starter… 
So they will start getting traffic 
​
Without Ads

Without SEO

Without Spamming social media 
Here Is What You're About To Access
World's First "AI" App That Lets Us Own A TV Channel That Gets Millions Of Views…
​
1-Click Tv-Channel Creator

DFY 24/7 Feed

Built-In Viewer Generator

1-Click Branding

No Streaming Technology Forget all the heavy, buggy softwares that is needed to stream anything online… All of that is gone with NeoCast.

AI Audience Selector

1-Click Embed Anywhere

Responsive Optin Forms 
A.I. Powered App Makes It Easy For ANYONE To Get High-Ticket Sales From LinkedIn
​
LinkoMatic is a revolutionary new software app that takes everything that used to be time-consuming and complicated about LinkedIn and makes it simple through the power of advanced automation.
LinkoMatic helps you:
Create targeted audiences

Generate premium leads

Engage with prospects

Close the deal!
An Easy-To-Use App That Exploits YouTube's 'BUYER ONLY' Traffic Section For Leads And Buyers With A Few Clicks
​
Exploit YouTube's 'BUYER ONLY' Traffic Section For High-Converting Traffic

Turn An Investment Of $5 OR Less Into 3 Figures In Profit (Rinse And Repeat As Often As You Want)

Spy On Any Video Or Channel In Any Niche For An Unfair Advantage

Find The Best Converting Campaigns So There's No Guessing

Find Out Which Offers, Landing Pages, And Video Ads Convert The Best For ANY Niche

​

​

​

​
No Stress About Showing Your Face On Camera Or Creating Videos (This Is So Much Easier And In

Use Other People's PROVEN-To-Convert Videos In Your Ads

Get Access To 10 'Done For You' Video Ads Campaigns For Hot Affiliate Offers With Guaranteed Approval To Promote (This IS GREAT If You Don't Currently Have Something To Promote)

​

​
First Ever All-In-One "Biolink Technology" Turns Social Media Bios Into Interactive Lead Gen & Selling Machines With A Single Click!
​
Beginner-Friendly Bio Link App That's Actually Easy To Use

This App Finally Makes It Easy Capture Valuable Leads From Multiple Social Media Networks With Just A Few Clicks

Request Feedback From Social Followers And Fans Right From The Bio Link

Sell Products And Even Create A Membership Site Using The Power Of Hot Social Media Traffic And This Game-Changer Bio Link App

Create Gated Content That Can Be Unlocked With Opt-In Or Payment With No Coding Required

Add Content Previews, Rich Media, And Embeds So Bio Links Stand Out And Get MORE Clicks

Collect Donations From Your Social Followers
Unlike Other Platforms, There Are NO Ongoing Fees Or Transaction Fees EVER

Users Can Use SociLINKS To Supercharge Their Own Bio Links To Get The Most From Their Social Media Or Offer This As A High-Ticket Service To Businesses

Offer This As A Completely 'Done For You' Service And Charge Recurring Fees And Large Setup Fees Of $500 To $1,000+

Agency License And Client-Finder App Included For FREE So Users Can Land High-Paying Clients With No Cold Calling Or Hard Selling

Step-By-Step Training Included

Users Instantly Have Their Very Own High-Paying Social Bio Link Agency With No Ongoing Fees, No Marketing Budget, No Coding, And No Sales Experience REQUIRED!
World's 1st Email, SMS, Voice, WhatsApp & Telegram Autoresponder Sends Offers DIRECTLY To Buyers Inboxes & Phones In JUST 1-Click!
​
Create & Run Unlimited Email, SMS, Voice Campaigns, WhatsApp & Telegram Campaigns From A SINGLE Platform

Save Money On Expensive And Recurring Marketing Platforms That Charge Every Month

Instantly Broadcast Or Schedule Broadcast Of Messages, Updates, Discounts Or Announcements Through VOICE, SMS, Email, WhatsApp & Telegram

Point-N-Click Easy Technology To Serve Marketers Across All Experience Levels

Seamless API Integrations With Infobip, Twilio, Plivio, Nexmo, Clickatell, Mailgun, Amazon SES, Elasticemail, SMTP

Easily Create Responsive Optin Pages With Shareable Links That Drive Buy Ready Traffic From Social Networks

Get An Embed Code To Place On Any Existing Website To Capture Leads Into An Email/SMS/Voice/ WhatsApp & Telegram Campaigns

Easily Create Several Sequences Of Messages & Link These With Your Previous Marketing Campaigns

Fully Responsive: Create & Run Result Oriented Marketing Campaigns On The Fly

Create & Run Unlimited Email, SMS, Voice Campaigns, WhatsApp & Telegram Campaigns From A SINGLE
Force People To Buy Your Offers Through An Automated Voice, SMS And/ Or Email Campaigns

Run Repeat Campaigns On The Loop To Your Own Email And Phone Number List

Built-In PayPal Check-Out System For Receiving Instant Payments

Get An Embed Code To Place On Any Existing Website To Capture Leads Into An Email/SMS/Voice/ WhatsApp & Telegram Campaigns

Drive UNLIMITED Exposure, Traffic & Sales For Your Offers With No Extra Efforts

Start Your Own Profitable Marketing Agency Business In 3 Easy Clicks

Limited Time Commercial License To Start Your Own Profitable Marketing Agency Business In 3 Easy Clicks

Easy To Use, Manage Everything From A Single Platform

Get Dedicated, Round The Clock Expert Assistance
The #1 App That Turns All Your Social Profiles Into Automated Sales Generating Machines SIMULTANEOUSLY By Tapping Into A Revolutionary Live Streaming Technology!
​
Tap Into The Multi-Billion Dollar Live Stream Industry Easily

Create Shoppable Videos That Your Audience Will Love

Get Results In Days NOT Weeks

Go Live In Real Time or Simulate Live With Pre-Recorded Videos

Delivers All The Sales You Could Ever Want

Everything Is Built Into One Easy To Manage Dashboard!
BRAND NEW CLOUD-BASED APP MAKES IT EASIER THAN EVER TO CREATE ENGAGING STORIES ON
Instagram, Snapchat, Facebook, and Twitter For Clicks, Leads, And Sales Without Any Tech Skills Or Hard Work
Cloud-Based Tool

100% Newbie-Friendly With No Prior Skills Needed

Create Campaigns In Less Than 60 Seconds

Works With Instagram, Facebook, Snapchat, And Twitter
Instantly Boost Engagement, Clicks, Leads, And Sales

Perfect For Anyone Looking To Increase Their Online Results

Includes Done For You Campaigns
Seamless AR Integration

Built-In PayPal And Payment Processing

1-Click Host On FireTV And Roku TV

DFY "HightTicket" Offers… 

Instant Monetization 

DFY Sponsorship